Base area stats reflect natural snowfall only. Actual coverage may be significantly better due to snowmaking efforts.
Today's Snow Reporter: Aanika
Saturday, Dec. 9, 2023:
2 p.m. update:
Kudos to everyone in our mountain ops department for getting more terrain open today! As of now we've dropped the ropes on Inspiration down to No Name, as well as Elephants Graveyard, Schmidt's Chute and North Bowl Face.
Plus, we've just opened Russ's Street to get folks down the frontside. Downloading on Chair 1 is still an option as well. Stay tuned as Russ's might have a delayed afternoon opening tomorrow, too, so we can preserve what snowpack exists there.
Once again, just because a run is open doesn't mean the snow surface is in perfect condition, so take it easy on the way down!
12 p.m. update:
Moe Mentum is open! Keep an eye out for more terrain updates.
10:30 a.m. update:
Hello, blue skies!
This first Saturday of the season is shaping up to be a beautiful one, with minimal cloud coverage and soft snow. The groomers are buttery smooth and we're seeing a few new runs open under Chair 7.
It's certainly chilly, though, so don't hesitate to grab something warm from the Summit House or Base Lodge if you need to warm up. Also, my warnings of early-season conditions persist; please be careful of sticks, rocks and trees (oh my!), especially with this new snow covering it up.
Otherwise, have a blast in the rare sunshine!
6 a.m. report:
Good morning! Who else caught the contagious stoke that was going around yesterday? Because I certainly did. Opening weekend with several inches of fresh new snow? It would be difficult not to be excited.
The stars were shining bright as I drove up early this morning, and it seemed like we only got a dusting overnight. But yesterday's snow accumulated 8 inches at the summit, creating a settled base of 36 inches. Our snow stake here at the base area showed 5 inches in the past 24 hours, resulting in a 9-inch settled base. The temperature currently at the base is 21 degrees and the summit is currently 15 degrees.
Today looks like there may be some patches of blue sky for our first Saturday of the season. But clearer winter skies do mean a chillier day, with a high of 18 degrees and a wind chill value of -1 degree. So, please remember to layer up! Keep those cheeks covered as you're making your way up Chair 1.
As for open terrain, we may see some new areas opening up in the near future. But expect what we've been seeing for the past two days: Chair 1 will be open for access to the backside and for downloading. Terrain accessed via Chair 7 will be open, and Chairs 3, 5, 6 and 11, as well as T-Bar 2, will be running. Remember to please be cautious and take it slow! That new snow may have done a wonderful job of covering our mountain with magic, but it is still early season.
Remember, with downloading weight limitations on Chair 1, only one out of every three chairs can be loaded. Plan to get in line to head down the hill sooner rather than later, and please try to keep the line out of the way of Chair 7's unloading area!
To celebrate the opening weekend, we are offering discounted single-day lift tickets for tomorrow and Friday!
Here are the discounted prices:
Adult — $79
Teen/Senior — $69
Junior — $40
Super Senior — $29
Lastly, to those still hiking uphill: Due to many early-season hazards and grooming irregularities mountainwide, we and the U.S. Forest Service have closed the Benny Up Route to all uphill and downhill traffic until further notice. 
Furthermore, the East Route is restricted to uphill traffic only. If you take the East Route up the mountain, you will be required to download on Chair 1 as frontside terrain is not suitable for downhill traffic at this time.
Thank you so much for tuning in! Let's get 'er going!
A note from our friends at the Flathead Avalanche Center:
When you exit the marked boundaries of the resort, you are entering backcountry terrain where natural and human-caused avalanches can occur. The resort does not conduct avalanche mitigation on those slopes. Always check the daily avalanche forecast and carry a beacon, shovel, and probe.
The snow report is a subjective assessment of terrain and weather conditions. Snowfall and snow depths are measured at the summit and base areas around 6 a.m. each day. Actual depths may vary across the mountain and change throughout the day. Always check with ski patrol if you need more information about skiing conditions.
Chair Lift Status
Chair 1 – Big Mountain Express
(9:30am-4pm)

Chair 2 – Swift Creek Express
(9:00am-4:00pm)

Chair 3 – Tenderfoot
(9:00am-4:00pm)

Chair 4 – Snow Ghost Express
(9:00am-4:00pm)

Chair 5 – East Rim
(9:45am-4:00pm)

Chair 6 – Village
(8:45am-4:30pm)

Chair 7 – Big Creek Express
(9:45am-3:30pm)

Chair 8 – Hellroaring
(10:00am-4:00pm)

Chair 9 – Easy Rider
(9:00am-4:00pm)

Chair 10 – Bad Rock
(9:30am-4:00pm)

Chair 11 – Flower Point
(9:45am-3:15pm)

Chair 12 – Elk Highlands
(9:00am-4:00pm)

T-Bar 1 – Heritage
(As Needed)

T-Bar 2 – Bigfoot
(9:45am-3:15pm)

Big Easy Carpet
(9:00am-4:00pm)

2 Easy Carpet
(9:00am-4:00pm)

*Chair 5 & Chair 8 may occasionally have delayed openings due to avalanche control work. This list reflects the lifts that are scheduled to open today. Openings and hours are subject to change due to changing weather conditions and the safety of our guests.
Run Status
Chair 1 – Big Mountain Express






































Chair 2 – Swift Creek Express













Chair 3 – Tenderfoot






Chair 4 – Snow Ghost Express








Chair 5 – East Rim










Chair 6 – Base Lodge




Chair 7 – Big Creek Express














Chair 8 – Hellroaring















Chair 9 – Easy Rider




Chair 11 – Flower Point







Chair 12 – Elk Highlands
(note: this chairlift and its runs are for homeowners only & not counted in our total run list)









Sunrise Ridge Outside Loop

Bigfoot T-Bar 2





Big Easy Carpet

2 Easy Carpet

Terrain Parks




Goat Haunt Skier/Boardercross Course


Parking Lot Status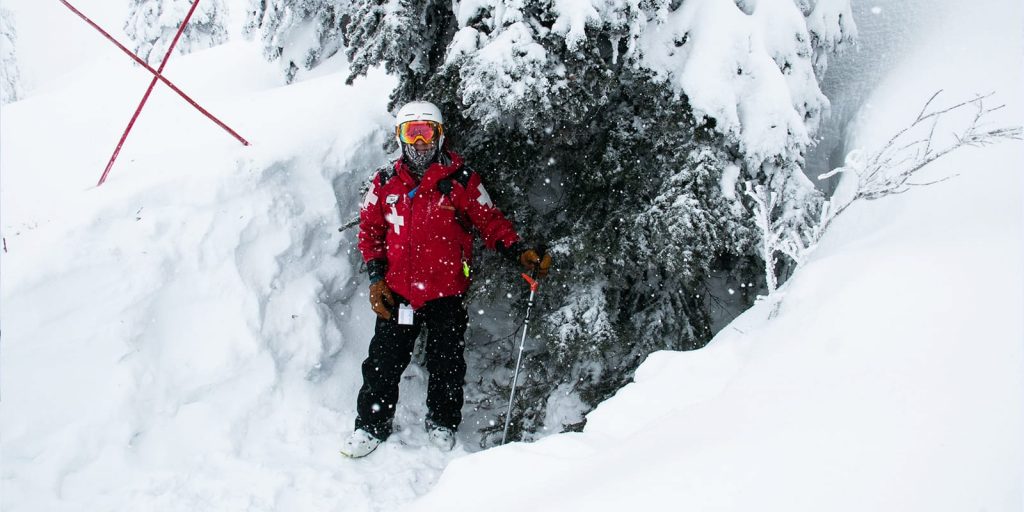 Stay safe out there!
Did you know tree wells can be deadly? How do you ski/ride safely in early season conditions? Have you read the Skier Responsibility Code?
Please review our safety guides to help keep you, your buddies, and your fellow guests safe on the slopes.