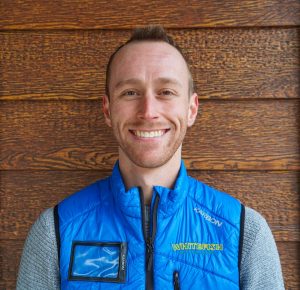 Chad Sokol
Public Relations Manager
(406) 862-1948 desk
chads@skiwhitefish.com
Press Center
Hey! Welcome to Whitefish Mountain Resort.
If you're a professional photo or video crew, or a journalist of any kind, please take a moment to read these tips and guidelines for covering our mountain. And please let me know if you have any questions.
Media visits: We require advance notice for any news outlet seeking to shoot photos or videos at the resort, so please contact me before you plan to arrive. The sooner I know you're coming, the better I'll be able to assist you.
Film projects: Commercial and feature film projects must be approved by the resort. To shoot here, you'll need to sign a site-use agreement and show proof of insurance. Contact me for details.
You probably will need a permit from the U.S. Forest Service, too, because much of the resort is on Flathead National Forest land. For that permit, please contact Julie Gerrior at jgerrior@usda.gov. It is your responsibility to ask the Forest Service whether you need a permit from the agency.
Lift tickets: We're happy to provide complimentary daily lift tickets to reporters and photographers who are directly responsible for completing a story assignment. Or we can provide tickets at a discounted rate of $51 apiece, depending on your company's comp policy.
If you need a complimentary or discounted ticket, please notify us at least 48 hours in advance so we can process your request. If you have your own pass, please bring that instead.
Lodging: Depending on your assignment and what we have available, we may be able to provide complimentary or discounted lodging during your visit. Advance notice helps here, too!
Email is the best way to reach me. I'm happy to answer questions, set up interviews, pitch ideas or show you around the mountain — whatever you need to tell the story.
Sign Up For Press Releases